Let your business's exterior provide a good first impression.
At your business, you work hard to provide your customers or clients with high-quality goods and/or services that they will love. Having a clean exterior to your commercial building can help give interested customers a good first impression of your business and associated services, as well as provide a positive, inviting atmosphere. If your business' building is looking worse for the wear, call our team here at Grime Fighters SoftWash for a commercial exterior cleaning service that will make your building look like new again.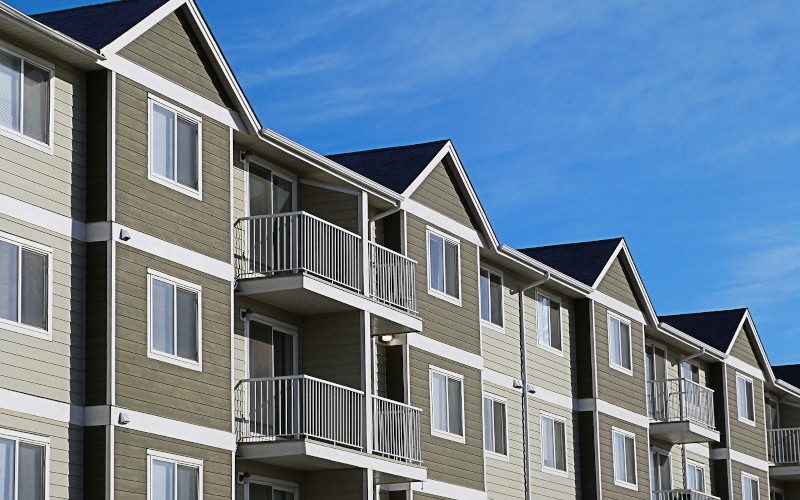 We can clean a variety of different surfaces around your commercial building, including roofs, concrete, and more. We use a technique called soft washing for our commercial exterior cleaning services as opposed to relying on pressure washing, which can actually damage surfaces and won't provide as long-lasting a service as soft washing. Instead of creating a short-term solution to your dirty building exterior, soft washing provides a high-quality service that will last longer because it targets contaminants, such as algae, mold, and insects, with a special cleaning solution, rather than relying on high-pressure water to spray them away.
Our team cares about servicing and supporting the businesses here in Appleton, Wisconsin. Let us help you leave a positive impression on your potential customers and clients with our soft washing commercial exterior cleaning service. Call us today to talk about how our soft washing services can help your commercial building and why our technique will provide you with better results than a pressure washing service.
---
Commercial Exterior Cleaning in Oshkosh, WI
Commercial Exterior Cleaning in Waupaca, WI
Commercial Exterior Cleaning in Stevens Point, WI
Similar Services We Offer: