You can rely on our team to perform parking garage cleaning at your property.
Parking garages are highly functional additions to all types of commercial properties. Office buildings, hotels and resorts, entertainment venues, and many other structures need extensive space for parking, but may not have enough room on the property to create a large enough lot. A parking structure uses less space as it allows cars to park on different levels. But since a parking garage constantly has vehicles driving over and through it, the surfaces tend to get dirty very quickly. Some cars leak oil and other fluids, while others have incredibly dirty tires that track grime into the space.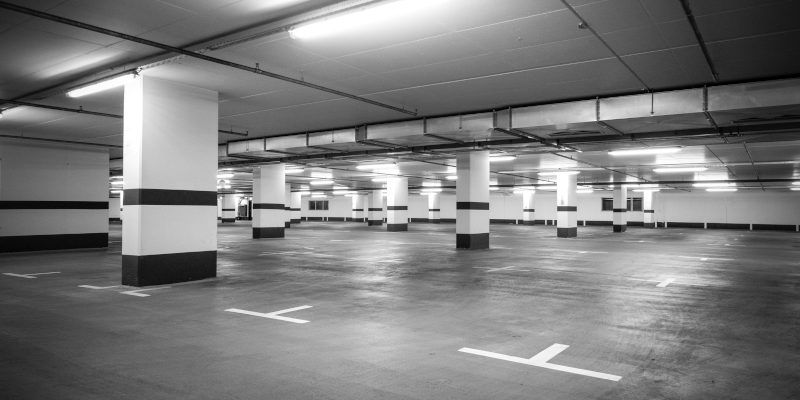 At Grime Fighters SoftWash, we can address this common problem with our effective parking garage cleaning services. Our technicians are extensively trained in the soft wash cleaning method, which is a gentle alternative to traditional power washing. Since it's less abrasive, it can be used on nearly any surface without causing damage, but it removes all the contaminants that cause dirt buildup and stains. Soft washing also uses less water than pressure washing, so it's less wasteful. You can rely on our team to perform parking garage cleaning at your property in or near Oshkosh, Wisconsin.
After we complete a parking garage cleaning service, we stand behind the results with a five-year warranty. We can also perform soft washing for other purposes, including to clean parking lots, high bays, industrial facilities, and much more. Contact us to request a free estimate or discuss our cleaning services with a member of our team.