For effective cleaning and sanitization services for your business, call us.
It's important to make sure your commercial space is clean, for both aesthetic and practical reasons. A dirty or dingy appearance sends the wrong message to potential customers or clients, and it can also decrease productivity. There are standards and regulations in place that may require your commercial space to uphold a specific level of cleanliness depending on what industry you're in. In order to maintain your commercial space, make sure to hire commercial sanitization and cleaning services for your Waupaca, Wisconsin commercial property.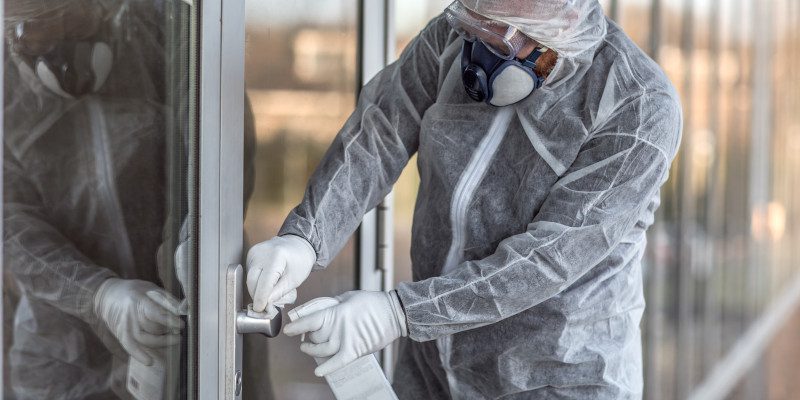 Commercial sanitization and cleaning involves eliminating dirt and filth at your facility. After cleaning, sanitization involves taking care of all of the unseen microorganisms and germs that aren't visible to the naked eye. Though you may not see them, these germs can make you, your employees, and your customers or clients sick. You want to make sure your business encourages health and safety, so don't allow these microorganisms to linger.
While it's important to keep the interior of your building clean, you should also turn your attention to its exterior, which is where we come in. We use soft washing techniques for exterior surfaces, removing dirt and grime without damaging the surface like pressure washing can.
Whatever your cleaning and sanitization needs are for your commercial space, we are here to help at Grime Fighters SoftWash. We value helping our clients maintain their commercial properties with our cleaning and washing services regardless of what industry they're in. Whether you manage an industrial facility, a restaurant, office building, or other commercial space, you can count on us for commercial sanitization and cleaning.
---