Our father-son pressure washing company is here to keep your exterior looking spotless.
While there are many building maintenance tasks you can do yourself, there are others you should really leave to the professionals. For example, if you need to clean the exterior of your building, it's wise to hire an experienced pressure washing company to do it for you. Our team at Grime Fighters SoftWash has extensive experience in the exterior cleaning industry, and our soft washing services offer a better, longer-lasting clean than standard pressure washing.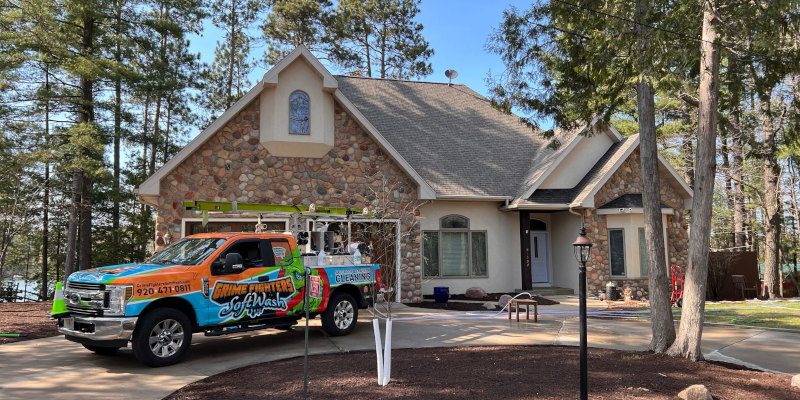 Our pressure washing company is made up of a father-son team, and we take pride in delivering excellent service and results. As we mentioned, instead of pressure washing, we use a method known as soft washing instead. Soft washing uses a specialized blend of cleaners to eliminate contaminants like mold, mildew, and algae, which means your building will stay spotless for far longer than it would if washed with water alone.
In addition, the water pressure used in soft washing is much lighter than that used in pressure washing, which makes it safer for use on softer surfaces like roof shingles and siding. To learn more about our services, simply give us a call—we'll be happy to answer any questions you have.
If you are looking for a pressure washing company in the Oshkosh, Wisconsin area, we encourage you to give our team a call. We offer a better, longer-lasting alternative to pressure washing, and you can count on us to deliver the excellent results you deserve.