Keep debris out of your gutters with gutter guards.
Your gutters play an essential role in protecting your roof and home from water buildup that can cause mold, mildew, or other water damage for your home. While they are meant to redirect rainwater away from your roof and the sides of your home, they cannot perform this job very easily if they are clogged with dirt, grime, debris, and nests. That's why we at Grime Fighters SoftWash like to recommend gutter guards for anyone in the Oshkosh, Wisconsin area.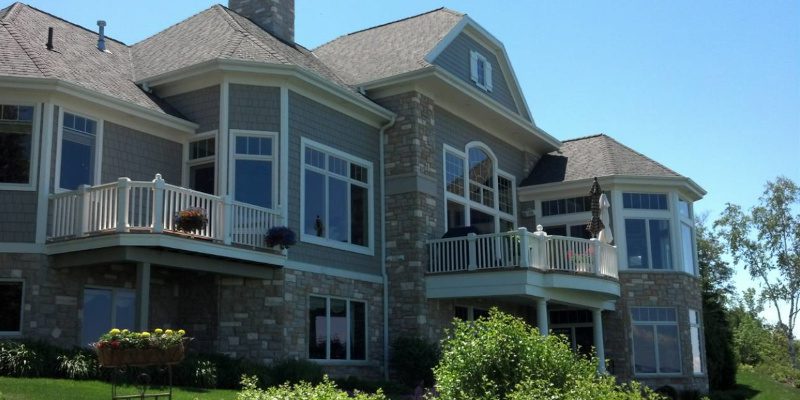 Gutter guards are a sort of mesh screening that goes along the top of your gutters. The screening allows for the water from the roof to still go through to the gutters to be redirected from the house, but it keeps any leaves, debris, insects, nests or dirt from clogging your gutters and causing issues. Not only do these guards prevent clogs in your gutters, but they also reduce the need for you to clean your gutters so often because there won't be so much buildup to worry about.
However, gutter guards do not necessarily keep your gutters perfectly clean. There will still be a buildup of dirt, grime, and other contaminants on the outsides of your gutters that can cause an unappealing discoloration. In this case, it isn't necessary to risk your own safety as you climb a ladder to clean your gutters. Instead, you can rely on us for our gutter cleaning services. We use soft washing methods to gently and effectively clean your gutters in a way that will eliminate the microorganisms and contaminants for a deeper and longer lasting clean.
Call us today to learn more about gutter guards for your home.