We specialize in roof cleaning for all types of roofing materials.
When you look at the roof on your Stevens Point, Wisconsin home, you might not notice dirty areas, at least from the ground level. It's not always easy to spot dirt and grime on a roof, as it may be darker in color or far away from your position. But since the roof sits at the top of any structure, it tends to take a lot of abuse. When the rain falls and the wind blows, dirt and debris can settle on this surface, resulting in damage. Moisture can also lead to mold and mildew growth, and the presence of these natural contaminants can cause the roofing materials to break down prematurely.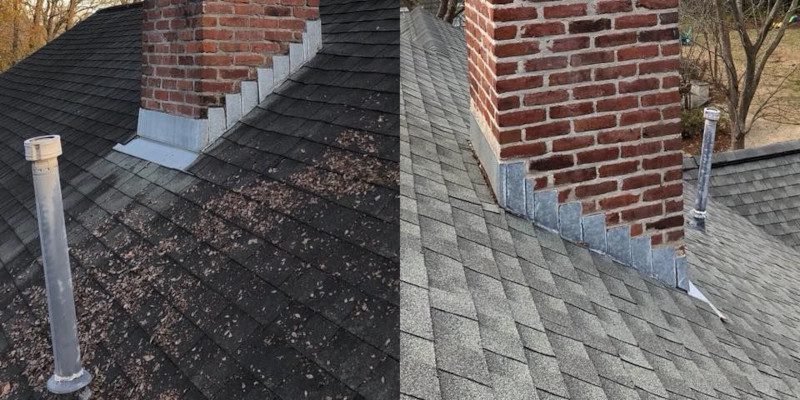 Since your roof is such a vital element of your home's overall condition, it makes sense that it needs to be cared for and maintained regularly. One task that often gets overlooked is roof cleaning. But a professional roof cleaning service can eliminate these contaminants, ensuring that the surface is protected from their presence.
Not all cleaning methods are safe for use on a roof, as too much pressure can cause damage to shingles and other materials. But at Grime Fighters SoftWash, we specialize in roof cleaning for all types of roofing materials.
Our trained and knowledgeable technicians use the soft washing method. Through the use of eco-friendly chemicals, we can get rid of dirt, mold, mildew, moss, insect residue, and other contaminants without causing any damage to the roof below. The results also last longer than other cleaning methods, making it the top choice for roof cleaning. Our sister company, Roof Savers, also offers a proprietary roof solution that extends the life of roof shingles for up to five years.
If you are interested in learning more about our roof cleaning methods, contact us today.
---