Leave high rise building exterior cleaning to our SoftWash Authorized team.
High rise buildings are beautiful, but can be even more beautiful with the proper cleaning service to make their exteriors shine. That is exactly what we provide at Grime Fighters SoftWash. With the tools and training needed to provide the best results possible, we are Oshkosh, Wisconsin's trusted professionals when it comes to high rise building exterior cleaning.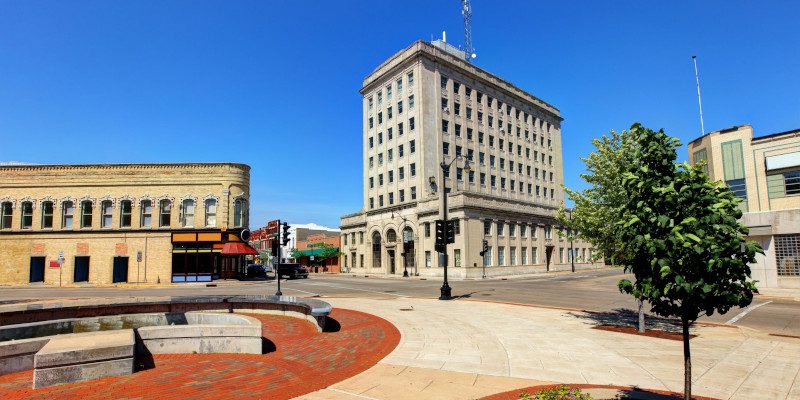 High rise building exterior cleaning should encompass more than applying a typical soap solution and rinsing off the exterior walls and windows. It requires a more specialized solution that will address the root of the problem when the building is covered in dirt, grime, stains, and insect webs. In other words, it requires soft washing.
For those who may not be familiar with the term, soft washing refers to a gentle exterior cleaning method developed by SoftWash Systems in the 1990s. It is typically thought of as an alternative to pressure washing that uses low pressure and water-based, biodegradable chemicals to sanitize exterior surfaces. Not only does it kill the mold, mildew, algae, and other contaminants that cause dirt buildup and staining, but it also ensures that the building stays clean for a longer period.
Rest assured, our team is qualified to provide high rise building exterior cleaning. We are licensed, insured, and SoftWash Authorized. Plus, we make sure to follow all safety procedures as we work. We also pride ourselves on our customer service and can offer a five-year spot-free warranty depending on the surface. Contact us today for a free quote.