Grime buildup can affect the way your flat roof functions for heating and cooling.
Does your commercial building have a flat roof that has lots of grime buildup? Is the grime affecting the appearance and performance of your roof?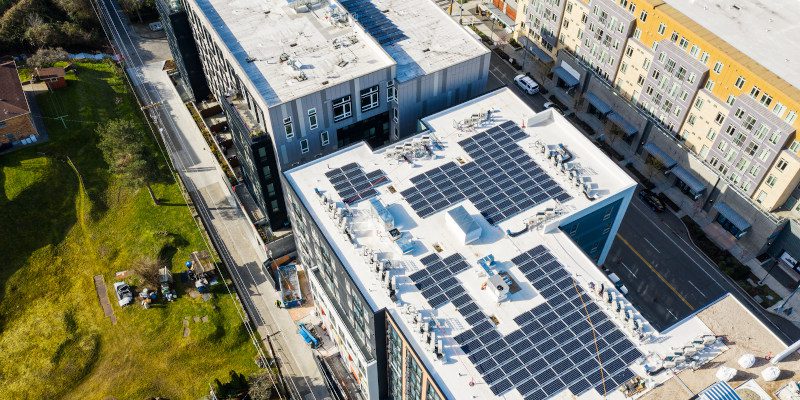 Flat roofs offer many benefits for commercial buildings, but one critical part of maintaining those benefits is flat roof cleaning. If you are noticing that your commercial building's roof is looking a little worse for wear, scheduling flat roof cleaning with us at Grime Fighters SoftWash offers just the solution you need.
The grime buildup on your flat roof in Oshkosh, Wisconsin is due to algae, pollen, dirt, dust, and other airborne pollutants that collect on the exterior surfaces of your commercial building. Unfortunately, if left unattended, this grime can affect the way your flat roof functions for heating and cooling, as well as deterring water.
Many commercial businesses use power washing to clean the exterior surfaces of their buildings. Unfortunately, power washing doesn't always provide long-term solutions or an environmentally friendly approach to getting surfaces clean. Not only will flat roof cleaning with soft washing make your roof look new again, but you'll also notice a longer-lasting result with less environmental impact.
Are you ready to give soft washing a try for your commercial business? Give us a call today to learn more about our services and schedule an appointment. We look forward to working with you!
---
Flat Roof Cleaning in Appleton, WI
Flat Roof Cleaning in Stevens Point, WI