Protect your siding with our siding cleaning services.
The siding on your Oshkosh, Wisconsin home is regularly battered by storms, wind, and insects as well as layers of dirt, grime, dust, algae, mildew, mold, and more. All these contaminants can easily eat away at your siding, cause it to rot, and cover it in an unappealing layer of filth. That's why it's so important to have your siding cleaned regularly. Here at Grime Fighters SoftWash, we offer siding cleaning services that can protect your siding, so it can continue to protect your home from the elements.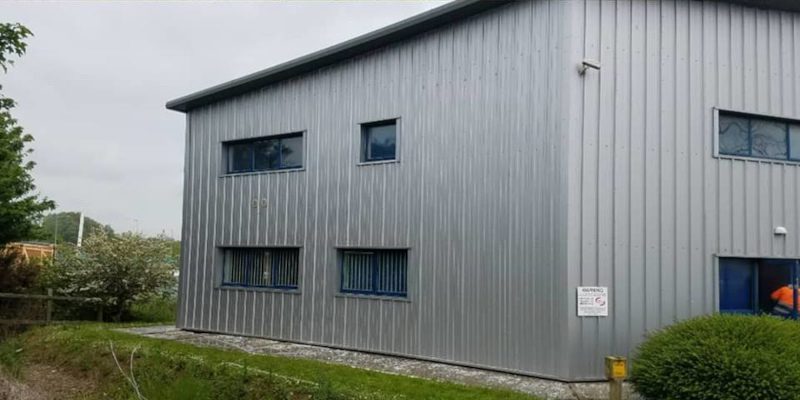 Allowing too many contaminants to build up on the siding of your home can result in rot in the siding and potential damage to your home. Our siding cleaning services target more than just the dirt and grime that can make your siding look discolored and ugly. We target the microorganisms, insects, and insect nests on your siding that collect all the dirt and grime. It's actually all these microorganisms that cause the majority of the rot and damage. We use a specialized, biodegradable cleaning solution that effectively eliminates the microorganisms and cleans away the dirt and grime. We then use a soft washing method that applies gentle pressure to clean everything away.
By targeting the cause of the dirt and grime, our siding cleaning services provide a deeper and longer-lasting clean for your siding. You'll find that your siding will stay clean for four to six times longer than you might expect from other cleaning services. You'll also find that our soft washing techniques are far gentler and safer for your siding than the typical pressure washing you might expect from other cleaning companies. We value our customers and their homes, and that is why we use only the best techniques and cleaning solutions to provide quality and lasting results.
Keep your siding free of dirt and grime and protected from damaging contaminants. Give us a call to schedule our siding cleaning services today.