If your business facility is looking dingy, just call our team to get the high-quality commercial exterior cleaning services you need.
Here at Grime Fighters SoftWash, we understand that your business is important to you, and that you naturally want to do what's best for it. No matter what industry you are in, a key part of keeping your company competitive is keeping your facilities in good condition—in particular, you need to make sure that the exterior looks good to make a strong first impression with clients. If your building is looking dingy, we encourage you to give us a call to arrange for commercial exterior cleaning services. Our experts will remove all dirt, grime, algae, mold, and anything else from your exterior and leave it looking spotless.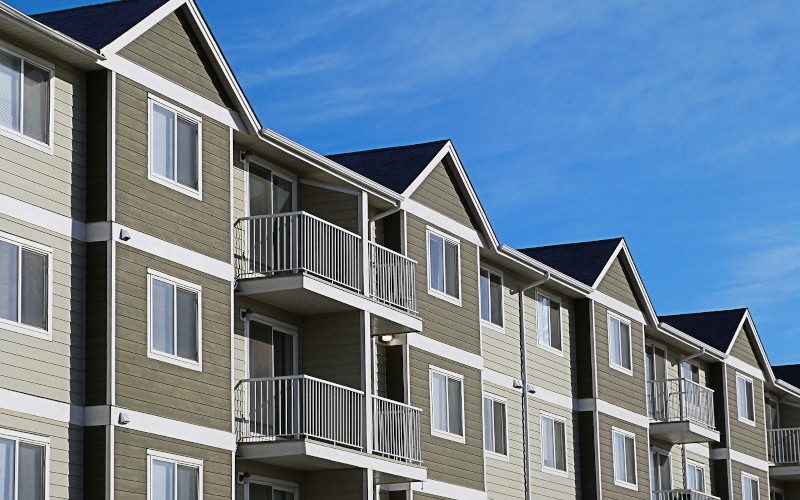 In our experience, the method that most people think of when they think of commercial exterior cleaning is pressure washing. What you may not know, however, is that pressure washing can damage the target surface, which is why our team uses an alternative method called soft washing. Our technique involves first treating your exterior with specialized cleaning solutions that break down dirt and kill algae and other microorganisms. Then, we spray your building with water—using less pressure—to wash it all away. Algae, mold, and the like are what cause dirt to accumulate on your walls in the first place, so removing them will keep your building clean for much longer than you'd get from washing with water alone.
Our team is proud to be a part of the Oshkosh, Wisconsin community, and we want to support local businesses like yours. If you want to keep your facilities in the best possible condition, we encourage you to give us a call to learn more about our commercial exterior cleaning services.
---
Commercial Exterior Cleaning in Appleton, WI
Commercial Exterior Cleaning in Waupaca, WI
Commercial Exterior Cleaning in Stevens Point, WI
Similar Services We Offer: