Softwashing is an improved method of commercial exterior cleaning.
If you look at your commercial building and wish it didn't look so dingy and dirty, you may be thinking of commercial exterior cleaning to get rid of the grime building up. Most business owners know that the outside of their building represents their brand just as much as the inside. That's why it's so important to keep up appearances with routine commercial exterior cleaning.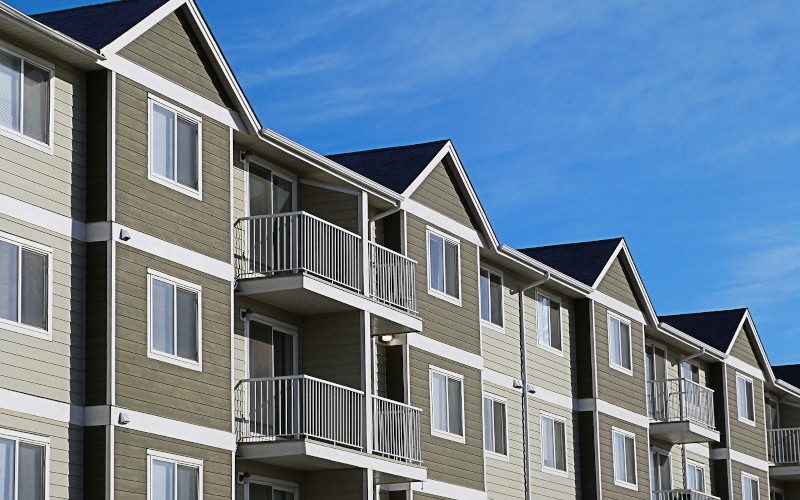 For the most part, business owners are aware of pressure washing as an option when it comes to cleaning the outside of their building. What many people don't know, however, is that pressure washing can damage the materials on the outside of your building and doesn't do anything to prevent the dirt, dust, and grime from coming back quickly.
That's where softwashing comes in! Softwashing is an improved method of commercial exterior cleaning because it safely eliminates dirt, dust, pollen, and other contaminants from your building. Softwashing is less likely to damage the materials outside your building because it uses much lower water pressure while still ensuring that everything gets clean.
Additionally, softwashing beats out power washing because of the eco-friendly solution used to keep contaminants from building up again shortly after washing. That means you'll see a lasting clean that your employees and your customers will appreciate.
Commercial exterior cleaning with softwashing doesn't have to be limited to the four outside walls of your building. It's also great for roofs, porches, patios, walkways, awnings, and more. It's also safe for a variety of materials, including siding, brick, stone, windows, and concrete.
At Grime Fighters SoftWash, we know the appearance of your Waupaca, Wisconsin building matters to you. Give us a call today to see how we can change the way you think about commercial exterior cleaning!
---
Commercial Exterior Cleaning in Oshkosh, WI
Commercial Exterior Cleaning in Appleton, WI
Commercial Exterior Cleaning in Stevens Point, WI
Similar Services We Offer: