Keep your high-rise building's exterior looking its best with our cleaning service.
Taking care of a high-rise building can feel daunting, especially when it comes to maintaining the exterior. Luckily, you don't have to handle a high-rise exterior cleaning job on your own. Our services here at Grime Fighters SoftWash will leave your Waupaca, Wisconsin high-rise building looking its best.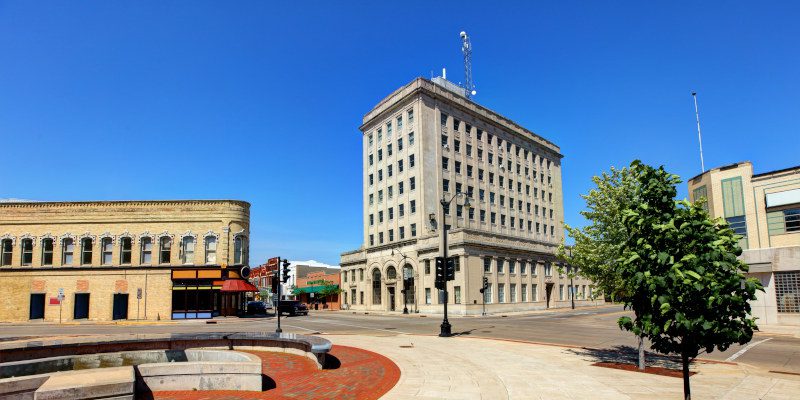 High-rise exterior cleaning should only be handled by professional exterior cleaners. Any sort of work that takes place high up off the ground can be dangerous and comes with a certain level of risk. Special training and licensure are required for a successful high-rise exterior cleaning job. Specialized equipment, cleaning solutions, and other considerations are necessary parts of keeping your high-rise exterior looking its best, and not just any exterior cleaning company can offer these. You'll want to make sure you work with a company that has all of the qualifications and equipment needed for your high-rise exterior cleaning job.
We take each exterior cleaning job very seriously, including high-rise jobs that require additional safety precautions and equipment. We know you value the appearance and wellbeing of your high-rise building, which is why we prioritize a job well done with our services that are sure to leave you satisfied. The appearance of your high-rise's exterior can influence customers, clients, residents, or anyone else that has business with your building, so why not make sure it looks the best that it can look? Don't ignore the grime, filth, and other debris that's accumulated onto your building. Give us a call today and ask us about how our high-rise exterior cleaning service will benefit you.
---
High-Rise Exterior Cleaning in Oshkosh, WI
High-Rise Exterior Cleaning in Appleton, WI