Tackle those difficult-to-reach high-rise exteriors with our cleaning services.
High-rise buildings bring a certain stately appearance. While this visual is certainly something to be proud of with your Appleton, Wisconsin high-rise building, it can be difficult to maintain when it comes to keeping it clean and free from dirt, algae, and other debris that would tarnish its appearance. You may be tempted to hire a power washing high-rise exterior cleaning service to remove these contaminants, but doing so may actually damage your building because of how abrasive it is.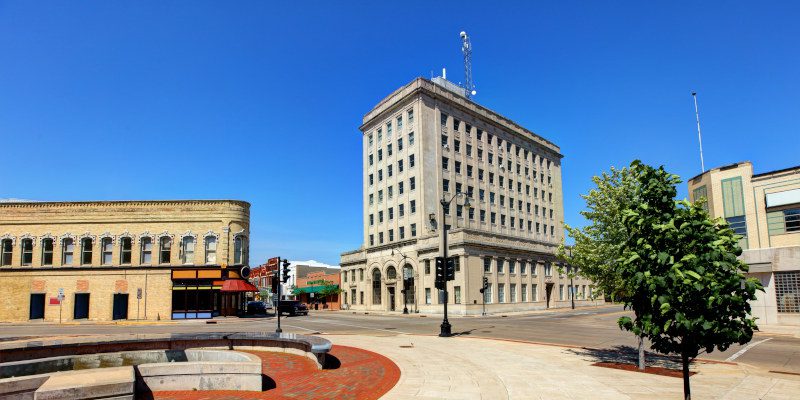 A safer alternative to power washing is soft washing. This technique involves using special chemicals to remove contaminants rather than relying on intense pressurized water to get the job done. With soft washing, the water used to wash off the special chemicals that target the algae, dirt, and debris during your high-rise exterior cleaning job is much more controlled and much less pressurized, allowing you to get your high-rise exterior surfaces safely cleaned without having to worry about long-lasting damages that will negatively affect the visual appeal of your building.
The soft washing technique is the perfect solution to your difficult high-rise exterior cleaning problems. We here at Grime Fighters SoftWash specialize in this exterior surface cleaning method, and we have the proper training and materials necessary to get the job done right. If your high-rise building is currently suffering from contaminants that are taking away from your building's otherwise stately and proud image, don't push off hiring a professional high-rise exterior cleaning service. Reach out to us today.
---
High-Rise Exterior Cleaning in Oshkosh, WI
High-Rise Exterior Cleaning in Waupaca, WI