Don't let your commercial building's flat roof look like a swamp.
A lot of businesses prefer flat roofs for their buildings. After all, they're durable and easier to access when they need repair jobs. They're also easier to clean, but that doesn't mean that a flat roof cleaning job can be done by just anyone. It may be tempting to want to tackle a flat roof cleaning job on your Appleton, Wisconsin commercial building's roof by yourself, but this is a job you'll want to call in the professionals for. We know the right techniques and have the best materials to clean your commercial building's flat roof.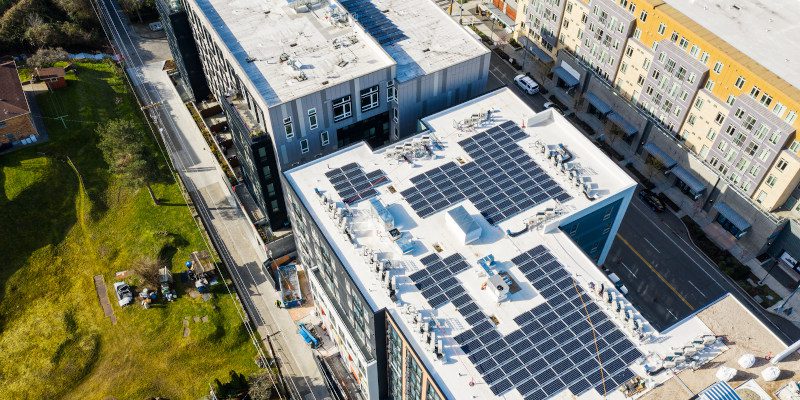 We here at Grime Fighters SoftWash use a method called soft washing on our flat roof cleaning jobs, which is not the same thing as power washing. While the two methods may sound similar, soft washing and power washing are quite different. Power washing is much harder on your roof and can therefore damage it. Soft washing is much more controlled and relies on a special chemical treatment to remove the algae, insects, and dirt that can make your flat roof look like a swamp when they accumulate. This technique is much safer for your roof and won't lead to the same damages that power washing causes.
Without proper cleaning, your commercial building's flat roof can suffer from dirt and debris buildup, so be sure to check out our flat roof cleaning service for your roof cleaning needs. We recommend hiring a professional roof washing service every 4 to 5 years, so if it's been a while since your building's roof has been properly washed off, call us today.
---
Flat Roof Cleaning in Oshkosh, WI
Flat Roof Cleaning in Stevens Point, WI