Soft washing is a superior alternative to traditional siding pressure washing.
When you had siding installed on your Oshkosh, Wisconsin home, they probably told you that it was low-maintenance and could be easily cleaned with just a garden hose. The reality is that the microbes that attach themselves to any siding material cannot be removed effectively that way. In fact, they aren't removed even with siding pressure washing, and that method could even damage your siding.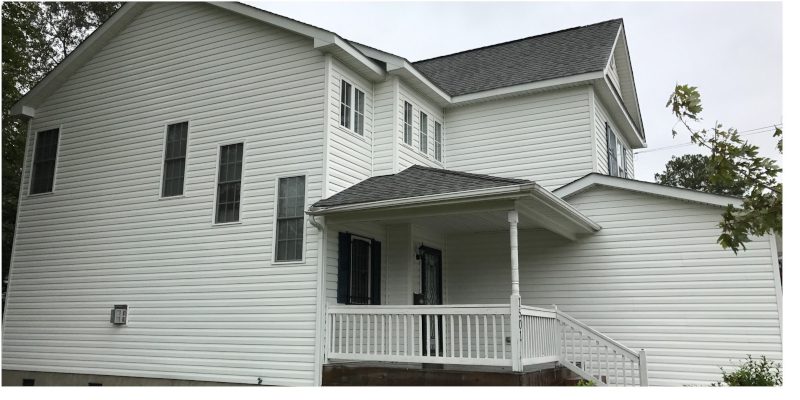 At Grime Fighters SoftWash, we offer a proprietary alternative that removes the microbes so that your siding remains clean longer. In addition, our soft washing method is safe for all types of siding and other exterior building materials, such as brick.
Soft washing is not just a superior alternative to siding pressure washing, but also for the other exterior surfaces of your home. We can take care of cleaning the roof, walkways, driveway, pool deck, patio, gutters, and more, so you have a home that looks like new again. Our siding pressure washing alternative is also offered for commercial properties that are concerned about making a great first impression.
If the siding on your home or business is looking unsightly due to algae, mold, streaks, and other grime, we recommend reaching out to us to get a free estimate for our soft washing process. You'll enjoy a healthier environment and be able to take pride in its appearance once again. Our water-based, biodegradable products are safe to use around your landscaping and family. In addition, our process uses far less water than traditional siding pressure washing, so it is better for the environment. If you would like to learn more, don't hesitate to reach out to us.