We'll wash your house safely with low-pressure soft washing.
In some ways, your home is the center of your life. It's where you eat, sleep, relax, raise your family, and spend much of your free time. While you might clean your home's interior regularly, you may not think to clean your home's exterior as often. Since your house is likely the most valuable and expensive thing you own, it's worth taking care of it properly with a house washing service. It will keep your house free of contaminants and looking fantastic.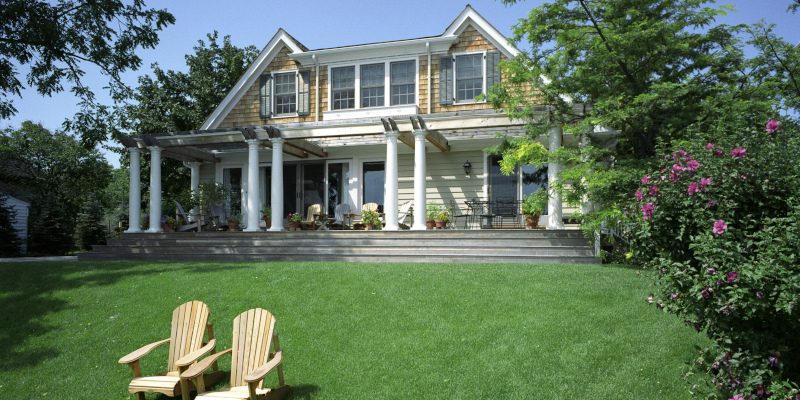 While pressure washing has been a popular house washing method for many years, it can cause expensive damage to various surfaces such as brick, stucco, and siding. Additionally, when it doesn't harm your house's exterior, pressure washing is only a temporary solution that doesn't address the cause of the dirt and grime buildup on your house.
Instead of risking damage to your property, we offer soft washing to clean your house safely. Soft washing is a gentle, low-pressure washing method that uses biodegradable cleaning products to eliminate the bacteria, mold, mildew, algae, and other contaminants that grow on your house and worsen dirt and grime buildup. By the end of our house washing service, you'll be able to see amazing results that last 4 to 6 times longer than pressure washing.
Here at Grime Fighters SoftWash, we are proud to serve homeowners in the Appleton, Wisconsin area with exceptional house washing. You can count on our licensed, insured, and SoftWash certified technicians to use the best practices to wash your house safely and thoroughly. If you have any questions for us, give us a call today.
---
House Washing in Oshkosh, WI
House Washing in Stevens Point, WI
House Washing in Waupaca, WI