Keep your deck in the best possible condition with our soft washing services.
A deck is a wonderful addition to your home that not only elevates your home's appearance but also offers you endless possibilities when you want to relax or entertain friends there. However, as your deck accumulates dirt, dust, and grime, it becomes more of an eyesore than anything else. Luckily, we can reverse this. Our team at Grime Fighters SoftWash offers deck cleaning services that are highly effective, and we're sure you will be impressed with the results once we have finished.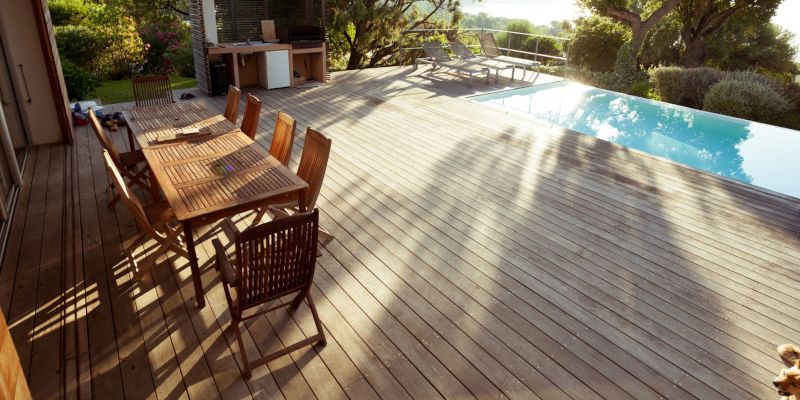 Although pressure washing has long been the go-to solution for companies offering deck cleaning services, we know there's a better way to do things. Instead of risking damage to your decking materials by exposing them to high-pressure water, we provide soft washing, a gentler alternative.
Here's how soft washing works: First, we will apply our specialized cleaning solutions to your deck to target the mold, mildew, algae, bacteria, and other organic contaminants that are causing a buildup of dirt and grime. Once the water-based, biodegradable chemicals have had time to kill the contaminants, we'll rinse off the entire deck with water at a low pressure. Your deck will look incredibly clean, and the results will last up to 4 to 6 times longer than pressure washing.
If you need deck cleaning services in Waupaca, Wisconsin, trust our team to provide the best results. Our technicians are licensed, insured, and prepared to answer your questions. Contact us today to learn more and request a free estimate.
---
Deck Cleaning Services in Oshkosh, WI
Similar Services We Offer: