We are equipped to provide you with thorough exterior house cleaning.
Making sure your home looks as good on the outside as it does on the inside is no small feat. The outside of your home has a large surface area with places that may be difficult to reach to truly get them clean. If you're looking for a way to refresh the outside of your home, exterior house washing is likely on your list of things to do. The trouble is, how do you get to those hard-to-reach areas, and how can you make sure your home's exterior gets clean for the long term?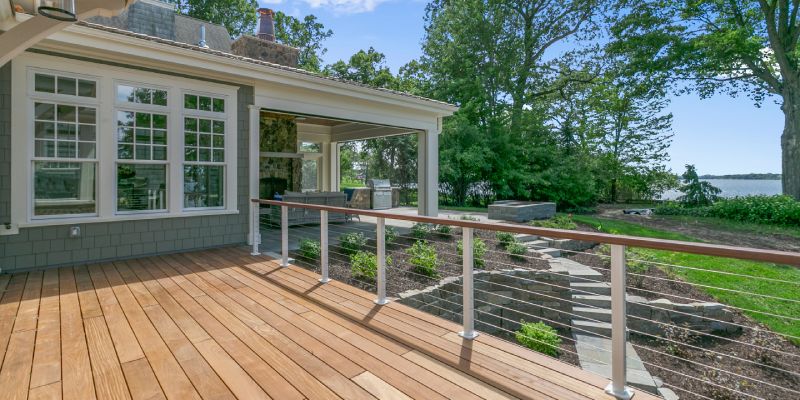 At Grime Fighters SoftWash, we have just the exterior house washing solution you've been looking for! With our premier softwashing service, we are equipped to provide you with thorough exterior house cleaning that will give you great results.
If you've never heard of softwashing, you'll find it is different from power washing for several reasons:
Power Washing
Uses high-pressure water spray, which can waste hundreds of gallons of water
Doesn't prevent grime buildup after cleaning
Can damage some outdoor materials, including brick, stone, wood, and others
Can cause damage to your landscape
Softwashing
Uses much less water, making it more environmentally friendly
Includes an eco-friendly cleaning solution that prevents grime buildup after cleaning
Is safe for many types of outdoor materials, including concrete, brick, stone, roofing, windows, and more
Won't harm the natural flora and fauna of your landscape
If you're ready to see why softwashing is the best choice for your exterior house washing project in Waupaca, Wisconsin, give us a call today to book your appointment. We look forward to providing you with exceptional service and great results!
---
Exterior House Washing in Oshkosh, WI
Exterior House Washing in Appleton, WI
Exterior House Washing in Stevens Point, WI
Similar Services We Offer: