You'll never go back to power washing after your first soft washing service.
At Grime Fighters SoftWash, we are committed to offering our customers the best possible solutions when it comes to cleaning the exterior of a home or business. Whether you need a seasonal refresh or you have tough, built-up grime on your building, you'll find our soft washing services offer the results you desire.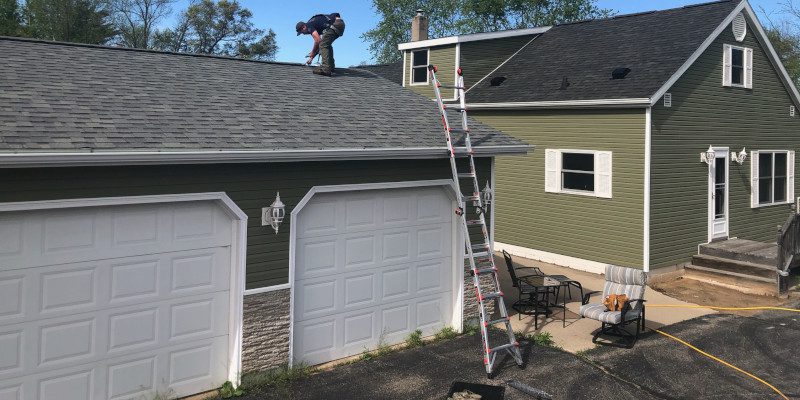 Soft washing is a special type of exterior building cleaning that is often compared to power washing. However, power washing just doesn't cut it once customers learn about all the benefits soft washing provides. If you're new to soft washing, you may be wondering what exactly its advantages are compared to traditional power washing services. Here are some of the reasons you'll never go back to power washing after your first soft washing service in Waupaca, Wisconsin:
Grime Prevention –After power washing, it doesn't take long for the grime to come back. With soft washing, you'll experience a clean home or business for much longer. With our special soft washing solution applied to your exterior surfaces, dirt, dust, pollen, algae, and other contaminants are prevented from growing back too soon.
Less Water Usage – Soft washing uses 1/3 of the amount of water of power washing, making it more environmentally friendly. If you want to avoid wasting hundreds of gallons of water with your next exterior building cleaning, soft washing is the way to go.
Safe for More Materials – Did you know power washing can actually damage your outdoor materials, even things like brick and concrete? Soft washing is safe to use on a variety of materials, including wood, brick, concrete, windows, siding, and more!
Eco-Friendly – Finally, you'll be glad to know that the plants and animals around your home or business won't be affected by a soft washing service. While power washing can damage plants and flood out animals' homes, soft washing allows them to remain intact and safe to enjoy their natural environment.
Ready to see the soft washing difference for yourself? Give us a call today, and we'll be happy to show you! We look forward to hearing from you!
---
Soft Washing in Oshkosh, WI
Soft Washing in Appleton, WI
Soft Washing in Stevens Point, WI